Adflyers
A British classified site which has been online since 2007... It offers premium and free listings and even has some video functions.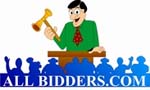 All bidders
An Australian-run auction site that's been around since 2001. It gets a reasonable amount of traffic. Most business happens in the automobile section. Listing fees are between 40 US cents and one US dollar with sellers paying an end commission of 3%-3.75%.

Altec Trader
An international auction site registered in California in January 2008. It has already built up quite a bit of traffic but that could be because of all the free swag -- (swag including free listings, no final sales cost).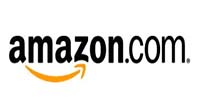 Amazon

The site that needs no instruction.... If eBay was the alpha male of the eCommerce community then Amazon would be the community member always competing for top-dog position. And if recent examinations of spending figures are to be believed it's making some ground on its claims to the ecommerce throne. For those people living under a rock it was set up in 1998 and it owns the popular traffic volume monitoring application and site Alexa. It has also recently launched its very own cart system.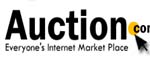 Auction

An auction site that's been around since 2000. It has a pretty low traffic volume figures considering its name.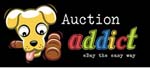 Auction Addict

An American auction site that's been online since 1999. The design may be tres Web 1.0 but anybody selling this site won't be paying any listing or commission fees. It gets similar traffic volumes to other sites.
\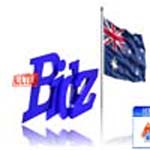 Auction Bidz

The Australian online auction and e-commerce market is very crowed apparently. Here's another Australian online auction site. It's been around since 2006 and is offering free sign up as well as a cash incentives to sign on as a seller or buyer (if AU$10 could be called an incentive)
\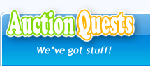 Auction Quest

An American eBay alternative that has been around since 2004. It has okay traffic and seems to allow anything under the sun to be listed.

 Auction Warehouse

An American auction site that has been around since 1999. DMOZ describes it as a place to find and sell computer peripherals... but pretty much everything under the sun is up for offer on this site and it gets the average amount of traffic.
\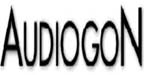 Audiogon

This auction and classified site has been around since 1998. The owners of the site state that they specialize in high-end audio equipment but seem to have listings for almost everything that is entertainment and home theater orientated. They have a fairly good traffic rating with listing and purchasing but no end commission.

 Bang 4 Bucks

This is yet another Australian online auction site. It's a fairly new site that looks like it's trying to take advantage over the recent turmoil caused by eBay Australia's push to get sellers and buyers to use its subsidiary PayPal.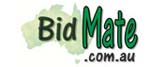 Bidmate

An Australian site founded in 2007 by Ron Gully (now you have someone to pin the blame on if things go belly up). It doesn't have too large a traffic base as of yet but the early reviews look good.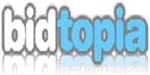 Bidtopia

Bidtopia is another online auction site that was set up in the states in 2002. They don't charge a listing fee but they do have a commission of 2.75% for successful sales and a 25 cent fee for failed listings.

 Blujay

An American online classified site that doesn't charge buyers and sellers. It says it makes all of its cash from banner advertising. It's been around since 1998, making it one of the older ecommerce locations on the internet and seems to get most of its traffic from the states.

 Bonanzle

Yet another Australian site. This is a Craigslist clone and has been offering its services since July 2006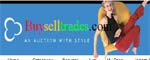 Buy Sell Trades

Buy Sell Trades is an American eBay clone set up in 2002. It has similar traffic to other sites and promises a raft of free services.
 Cqout

Cqout calls itself the UK's second largest online trading marketplace. It does have a lot of traffic for what it is. Launched in 2000 it gets most of its traffic from the UK and US. Its fees for sellers are based on the commission and will gradually drop as the sales profits get higher. It charges buyers a one-time registration fee to join.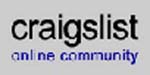 Craigslist

Craigs list has the name recognition of Amazon or eBay. It's perhaps the local classified site known the world over. Launched in 1998 Craigslist doesn't have that great a page ranking but its Alexa rating is through the roof. EBay owns 25% of Craigs list and the two have wrangled in the courts as recently as 2008.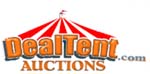 Deal Tent

An eBay clone. It's been around since 2005 and sells things internationally. It is registered in Florida and has similar traffic to Altec Trader, even though it has been around for a couple more years.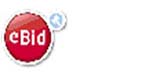 Ebid

An auction site that was started in 2001 it gets better than average traffic, most of which comes from the US and the UK. They don't charge to list but have a 3% fee for a successful sale.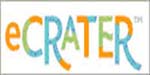 Ecrater

A free auction and ecommerce store creation service that was set up in 2001. There is a bit of buzz around this site. They use the Google checkout system and say that they are parters with Google in this regard.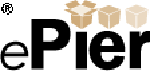 EPier

A US eBay copy that was set up in 1999 'to level the playing field' (according to the site owner). Private sellers can sell everything up to, and including, a car for free while business sellers are able to set up an online shopfront with the site.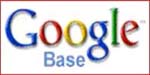 Google Base

Google's foray into the ecommerce world (apart from Google checkout, Google's shopping cart system, and Google product search, which is linked to Google base) Items can be listed for free with this system.

 Hi Bidder

An online auction site that has been around since 2005. Sellers are able to set up a store and offer items up for auction as well as set up a free store. There are no lisiting fees and most of the enhancement fee costs seem pretty low.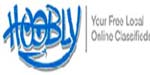 Hoobly

Hoobly is a US-run global classified site set up in 2002 that gets fairly good traffic. It has a free ad service and an interesting premier ad system where you bid on how much you are willing to pay for an ad.

 Inter Shop Zone

Wouldn't you know it... it's yet another American eBay clone. This time it was started up in 2002 and has very average traffic volumes.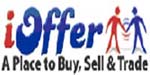 Ioffer

An ecommerce site that's been around since 2001. It gets a large part of its audience from the US but a large proportion also from the rest of the world. It touts itself as being an ecommerce community where people can negotiate prices for things. You can even swap things if you want. There's a final listing fee of 5% for sales and one US dollar each for successful swaps.
 Liquibiz

The European branch of Liquidation it was set up in 2006 and uses the same US server.

 Liquidation

Liquidation is a US site created in 1998 designed for the sales of lots. It's got a bit more traffic than most other sites.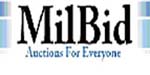 Milbid

Another US eBay-like auction site that's been around since 2003 but hasn't gone too well in the traffic department.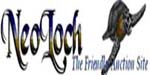 Neo loch

A site with an interesting name and layout. The name is reminiscent of where the wee dongles would go for a drink and there are a menagerie of sea creatures on the front page for some reason. It was launched at the start of 2008 as the 'friendly auction site' and has already gained a fair amount of traffic (most of it from the US). Its fees are pretty standard ranging from 10 US cents to five dollars US for listing enhancements and final fees of 2.75% to 1.5% for successfully sold products.

 Oltiby

The online reverse auction where buyers make the listing and sellers bid for the sale. It's been around since 2005, is based in the US and has British and French offices.

 One Way

Oneway has New Zealand and Australian branches and was started in 2005. This makes it one of the older sites in the antipodes. The banner stating "The largest kiwi owned auction website", which appears on both the New Zealand and Australian versions of the site, must go down really well with those on the Western isle. It's free to join and list on the site. It'll charge various service fees depending on the service (NZ$2.50 for a classified listing and 40 New Zealand cents for a bold or feature listing) and a 5 percent final value of the sale which doesn't go higher than NZ$199 (an item that sells for NZ$2000 will get a fee of $54 for example).
 Overstock

A US site that has been around since 1999 and does most of its business in the US, although there is a little traffic from India England and Canada. Overstock is different to most of the other sites on this list as it deals with wholesale lots and requires you to apply to stock goods through their store.

 Ozebid

An Australian online auction site (unsurprisingly). While its been around for a while it hasn't made much impact on the market.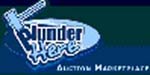 Plunderhere

ARRRR it be the ecommerce site you be visiting to offload your booty ARRRR. But in all seriousness it's an all purposes ecommerce site that is Canadian-based and was started in 2003. You can auction things off, trade things or set up your stall through this colorful site and most things are free or fairly cheap to do. Its traffic is a little lighter than other sites and Google doesn't seem to like it for some reason or another. Perhaps they prefer ninjas.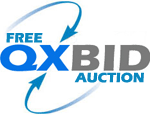 QX Bid

An online auction site that's been around since last year. Its fees are pretty low and it seems to get reasonable traffic.
\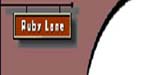 Ruby Lane

If you're peddling the finer things in life then this site may be an option. It was set up in 2007 and is more like an online mall where you set up a shop within the site. Setting up a shop costs and they charge a listing fee per item as well as an advertising fee. But they do claim to advertise in several trade journals to boost rankings and increase your chances of sale. It's yet another US site and gets most of its traffic from the US although there is more than a little traffic in the UK, Canada and India as well.

 Sell Bid And Buy

A site that calls itself "Australia and New Zealand's low cost online auction site" free to join up with an AU$5 credit once you do. The fees, which are explained on a page fairly far back in the site, are pretty good. You'll pay nothing to list the item and a fairly low price for buy it now and reserve options (five Australian cents for 'buy it now' 10 for reserve). Final commission fees are 3% for things under AU$75, 2.75% for things over AU$75 and 2% for things over AU$1000. And if you're planning to sell get ready to go through a clearance check and you're going to have to use PayPal.

 Sell My Stuff

An auction site for Australian vendors, it's been given the thumbs up by vocal eBay critic EBay Exodus (AKA f*** eBay) so it can't be too bad.


 Specialist Auctions

A global online auction house, registered in the UK. The number of visitors it gets is pretty low but those who have used it seem to like it.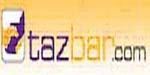 Tazbar

Tazbar is an ecommerce site that offers fixed price sales, auctions and wanted adverts. It was set up in 2006 and gets most of its business from the UK with the next biggest amount of traffic coming from the US. It has a varying level of memberships which gives you different levels of access and exposure depending on how much you spend. At the basic level you're required to pay a 3% commission on successful sales.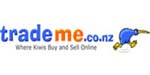 Trademe

A New Zealand online auction site that is possibly the best known ecommerce site in New Zealand. This could be because it was set up by the son of a TV economist, sold to the media conglomerate Fairfax and then tied to Stuff, the most widely-read news site in the country. It also could be because it's free listing nature allowed users to post unusual items for sale (like eBay). Some of the things have included a handbag used by the All Black captain to hit another player in a nightclub, the unsuccessful All Black World Cup squad of 2007 and a Prime Minister's signature. Listings are free and enhancement fees aren't too bad. Final fees for successful options range from 6.9% for items under $150 to NZ$71 and 1.9% for items over $1500. Most of it traffic comes from New Zealand but there's also a smattering of traffic from the US and the UK as well.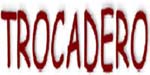 Trocadero

Trocadero is similar to Ruby Lane in that it is more of a shop front for people looking to sell the finer things in life than it is a place to auction off things. You pay a monthly subscription to get access to the site with more cash getting you more services. It was set up in 1999 and has a reasonable amount of traffic.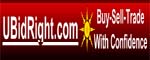 Ubid Right

A very new eBay copy (it's only been ariound since 2007) based in the US. Even though it's traffic isn't huge the site owner is relatively proud of its record so far (well you'd think so she's put up a stats page) they sell everything, have auctions and fixed-price sales and charge 2% of the value of the item on final sale and five cents US for basic listings.

 UK Bids Away

A British eBay equivalent that doesn't have much listed on the site even though it was launched in 2003. It has both small house lots listed and wholesale lots listed.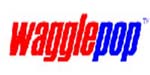 Wagglepop

An online auction site that gets most of its traffic from the US, Canada and the UK. If you are looking to sell items on Wagglepop you'll need to pay a monthly subscription fee, which will allow you to sell what you want. It has been online since 2004.
 Webidz

Webidz is an ecommerce site where you can place classified ads or list auctions. It's been around since 2004 and gets most of its traffic from the US, although there is more than a little traffic coming from India, England, Australia and Canada. They don't charge listing fees or final sale fees but do charge a little for enhancements and an initial $5 'verification fee'.
Yet another US-based eBay copy that's been around since 2004 (but was registered in 2003) and which seems to make most of its money from banner advertising and doesn't charge its users.